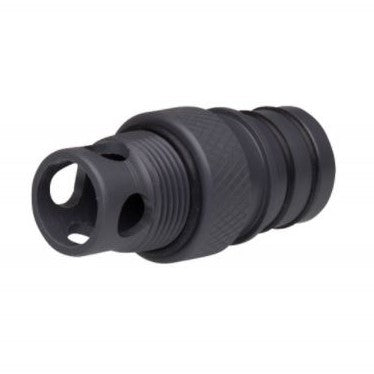 SUCTION STOP SAC VALVE THREADS - 1 1/8"
• Suction Stop Sac Valve Threads
• 1 1/8" Quick Connect
• With O-Rings
Used to connect 1-1/8" straight and elbow Flow-Rite Quick Release Connectors to the 3/4" port on Fly High Ballast Bags for a secure yet removable connection.
The Fly High 1-1/8" Flow-Rite Quick Release Connect makes a secure, water-tight, yet quickly removable connection with the Flo Rite W741 (1-1/8") Straight and the W746 (1-1/8") Elbow Flow-Rite Quick Release Connectors. This fitting features a suction-stop base to avoid the annoyance of the bag suctioning to itself when draining. Perfect for integrating Fly High ballast bags to factory ballast systems in Mastercraft and Air Nautique wakeboard boats.