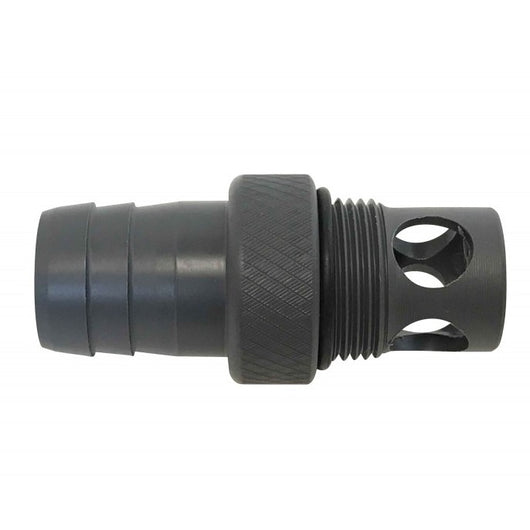 1" BARBED/SUCTION STOP SAC VALVE THREADS FITTING
• 1" Barbed/Suction Stop Sac Valve Threads Fitting
• Should be screwed into PRO X Fat Sac with all-purpose cement
• With O-Rings
Make a direct connection to Fly High ballast bags with 1" hose.
Use the Fly High 1" Hose / Sac Thread Adapter to connect 1" ID ballast hose directly to the ports on Fly High's Pro X Series wakeboard ballast bags.
Although less expensive than the optional Flow-Rite Quick Connect system, hose connected to this fitting is not easily removable, which makes pulling the bag for cleaning, storage or winterization much more difficult. If you plan on removing your bags at all, consider upgrading to the Flow-Rite Quick Release system.